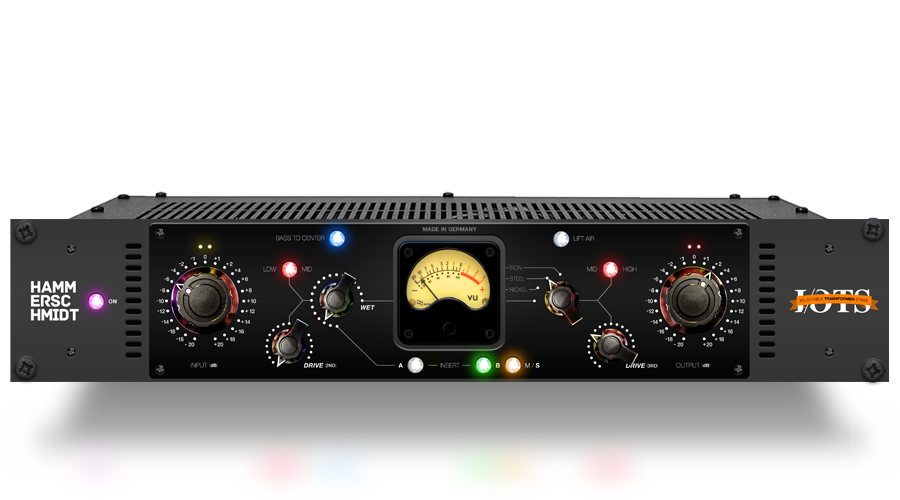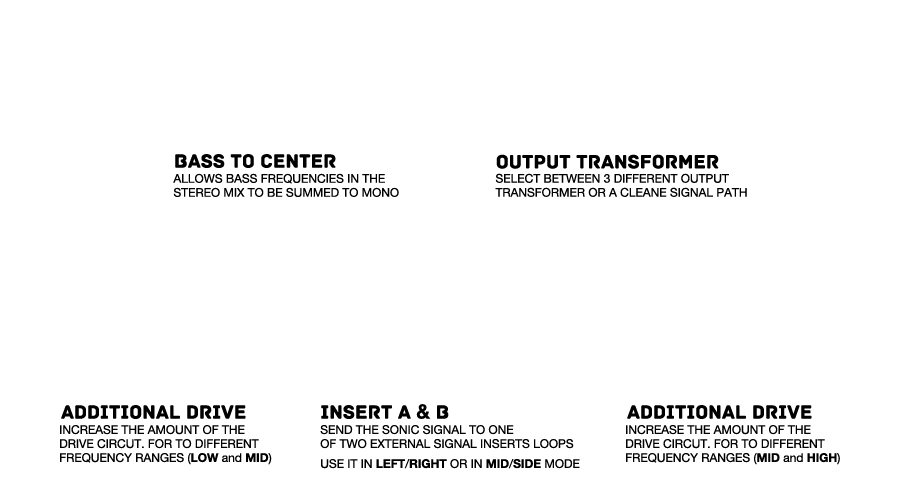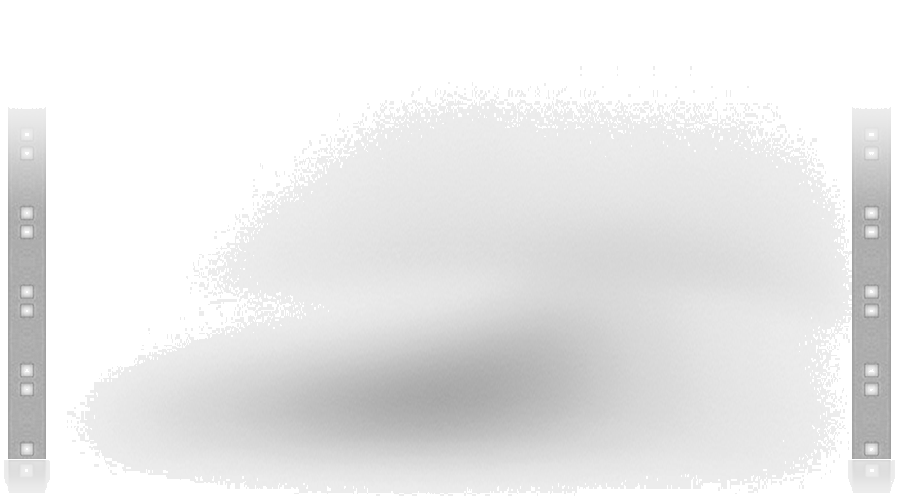 TRANSFORMER STAGE

High Resolution Images
Front View
1920px x 1200px
Rear View
1920px x 1200px
Detail View
1920px x 1200px
Technical Details
- Balanced inputs & outputs on XLR
- INPUT Gain (+/-20dB) - Input Drive Circuit with 2 Freq. (LOW / MID)
- Output Drive Circuit with 2 Freq. (MID / HIGH)
- Selectable Output Transformer (IRON / STEEL / NICKEL)
- STEREO INSERT A & B for external Processing - BASS TO CENTER & AIR BAND FILTER
- Output Gain (+/-20dB)
- Precision stepped controls to accurately recall settings

Price

We only build small amount of our Units.

All Units are handbuilt and Customer-Ready calibrated
TRANSFORMER STAGE
The I/OTS offers MS, Blending and two coloration generators in 2U size. It gives you unparalleled control over
analog coloration - from subtle saturation of a drum or vocal bus, to the sonic destruction of a synth sound,
to deftly polishing a mix or master.

The most exciting feature of the I/OTS is the switchable output transformers, which allow for several different
sonic flavors in the same box. The transformers and characteristics are as follows:

- IRON Transformer Warm and round, with a super detailed and present mid-range.
- STEEL TransformerTight and punchy, the most colored with the biggest low end. The sound of rock and roll.
- NICKEL Transformer Super clear and wonderful sounding, but with a subtle and musical smoothing of the transients.



DRIVE
With two independent stereo harmonic generators the sound can be influenced in coloring and saturation.
You can edit 2nd and 3rd harmonics separately and in detail, from normal Soundenhancment to compressor / limiter-like effects.