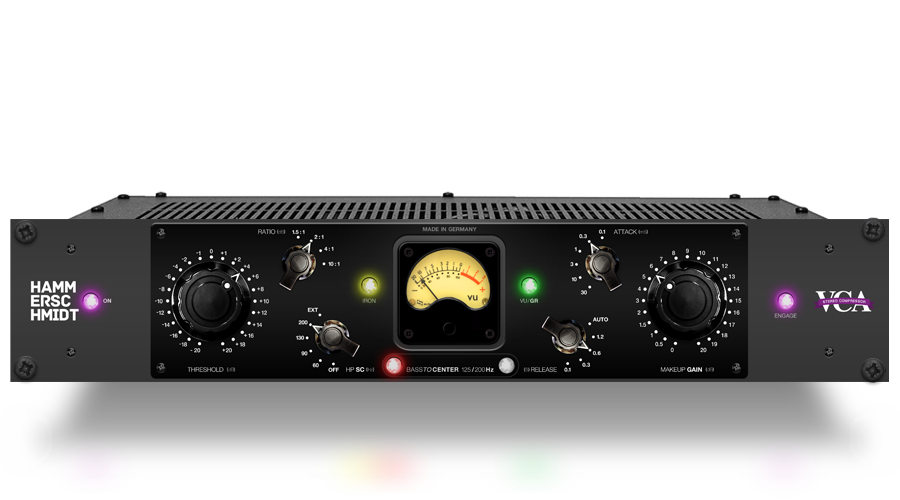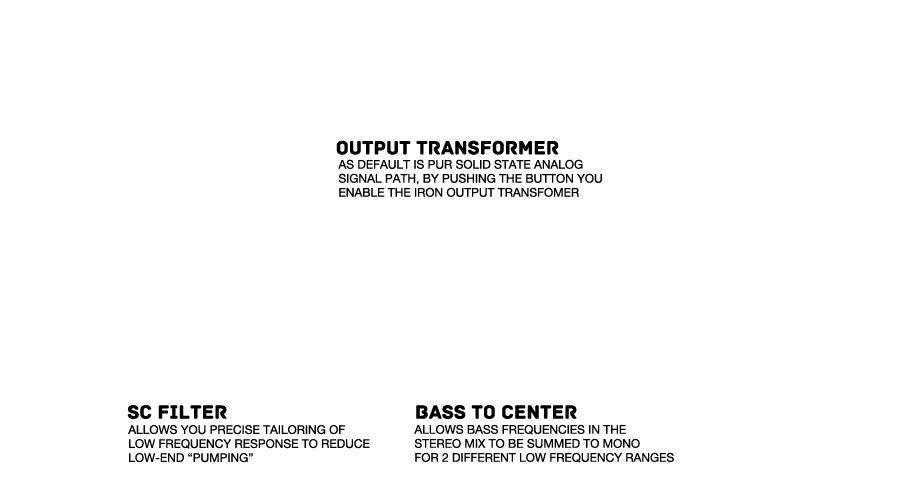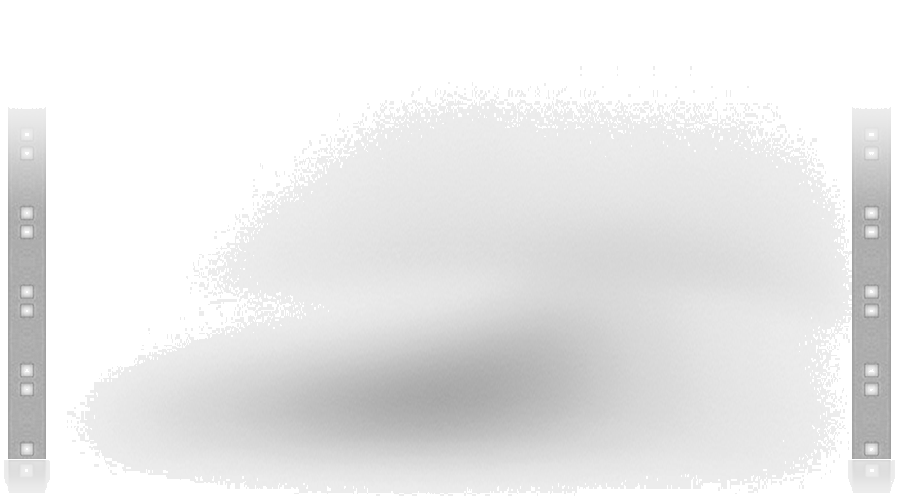 V.C.A. COMPRESSOR

High Resolution Images
Front View
1920px x 1200px
Rear View
1920px x 1200px
Detail View
1920px x 1200px
Technical Details
- Balanced inputs & outputs on XLR
- Side-Chain Input Filter
- Ratio settings: 1,5 : 1, 2 : 1, 4 : 1, 10 : 1
- Attack control range: 0.3, 1.0, 3.0, 10 and 30mSec
- Release control range: 0.1, 0.3, 1.6, 2.2 sec, AUTO
- Gain Reduction Meter
- Makeup Gain Output
- Selectable IRON Output-Transformer
- BASS TO CENTER for 2 Freq. (125Hz & 200Hz)
- Precision stepped controls to accurately recall settings
Price

We only build small amount of our Units.

All Units are handbuilt and Customer-Ready calibrated
COMPRESSOR
The Stereo V.C.A. Compressor unit is a 2U rack mounting stereo compressor. It utilises the classic V.C.A. compressor design elements within a solid state analog design topology. This brings the dual benefits of spectacular audio performance with a universally acclaimed compressor characteristic. Every component of every unit is premium quality and carefully selected to ensure the unit match or even surpass the quality of high end boutique gear.


V.C.A. stands for "Voltage Controlled Amplifier." The funny thing is that it's not usually an amplifier, but an attenuator, meaning that it turns the signal down when it's fed a certain control voltage. In simple terms, that's how the gain reduction takes place in a V.C.A. compressor; a control signal which you dial in using the different front panel controls like Threshold, Attack, Ratio and Release, tell the VCA circuit in the compressor when to start turning the signal down, how fast to do it, how much to do it, and how long it should take for the signal volume to return to normal.



OUTPUT TRANSFOMER
Another advantage of the output stage versus vintage modules is the additional Output Transformer, which allows the harmonic content to add saturation of the sonic source.